We're super excited to announce that our first add-on has now been rolled out to clients on Filehaven – Shared Folders and Files!
Using our new add-on, you can now create an unlimited number of shared folders and files with clients all through your own branded client portal.
Ooh exciting! How do I turn this feature on?
Go log in to your Filehaven account and if you're the owner of your team you'll see a new "Addons" menu button. Click that and you'll be able to enable the new shared folder functionality with a simple click.
How does it work?
With the feature enabled, when you navigate to a clients' account you'll see another section where you can create folders and upload files.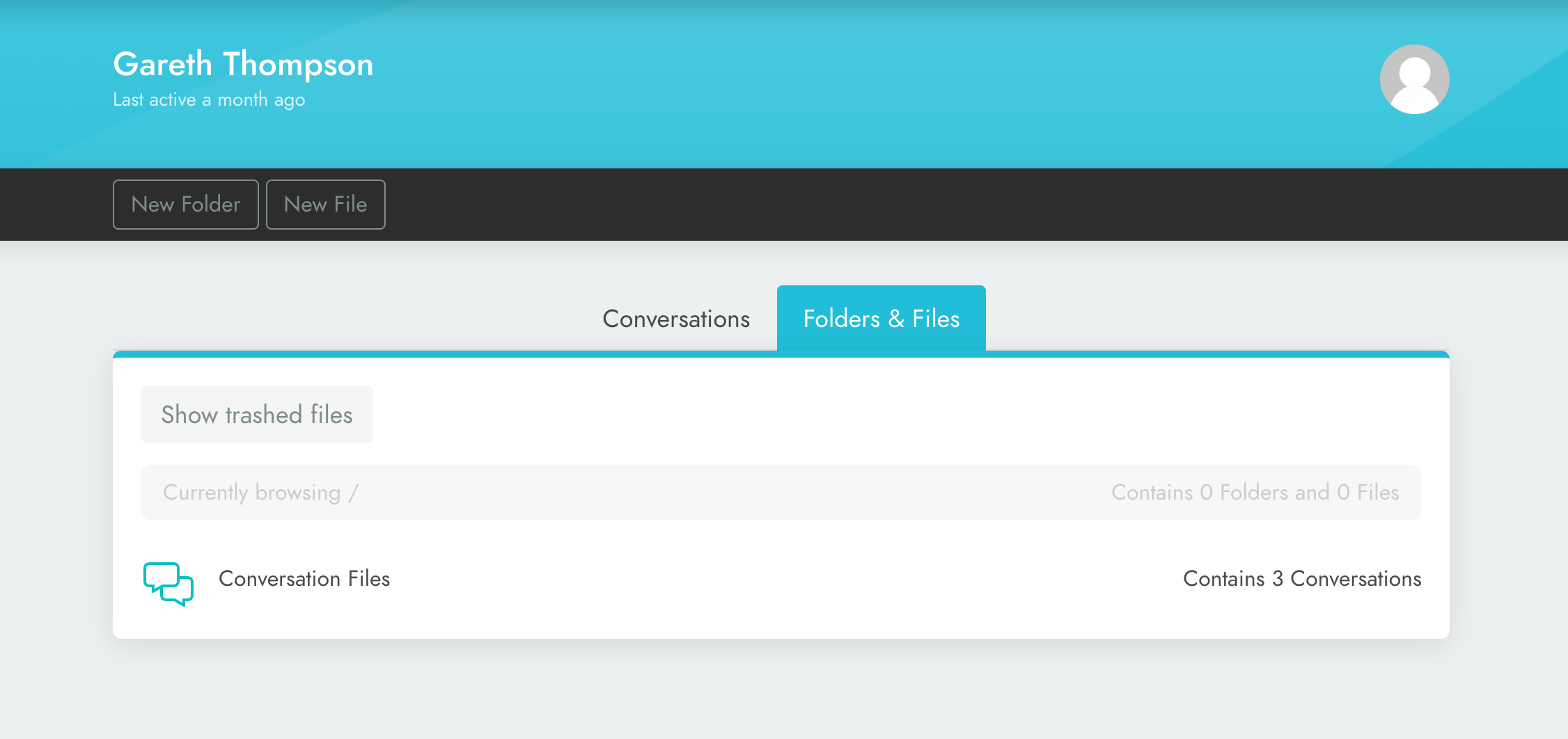 Your clients will also be able to create folders and add additional files also, so this could be a great way of collaboratively organising a client's documents for easy retrieval.
Wouldn't it be great if we could see the files uploaded to conversations too...
I know, right? Good job we've already built that feature in! When you navigate to a client's account and click onto the Folders and Files section you'll see a link at the top of the list called "Conversation Files".

When you select "Conversation Files" you'll see a folder for each conversation you've shared with your clients and if you select a conversation, you'll see any files uploaded to that chat.
Hang on, Client's could delete all my handy work...
Don't sweat. We've got your back!

When a file or folder is deleted in Filehaven we move it to "trash" for 60 days, just in case. If you suspect some files or folders have gone missing you can easily check and bring them back to life if required.
Just click the "Show trashed files" button at the top and we'll show you anything that's made it's way into trash. You can hover over any folder or file and restore if needed and it'll place the item back in it's original location. Handy, right?
How much does it cost?
Nothing! It's FREE to new and existing Filehaven users.
Are there any limits?
No, you can create as many shared folders and files as you like. You can even nest folders too!
---
We really hope you find this new add-on useful for collaborating with your clients in Filehaven. If you don't already have a filehaven account you can sign up to a free trial or even book in a personalised 30 minute demo with one of our team.